Posted by Anthony Baillard 3 years, 1 month ago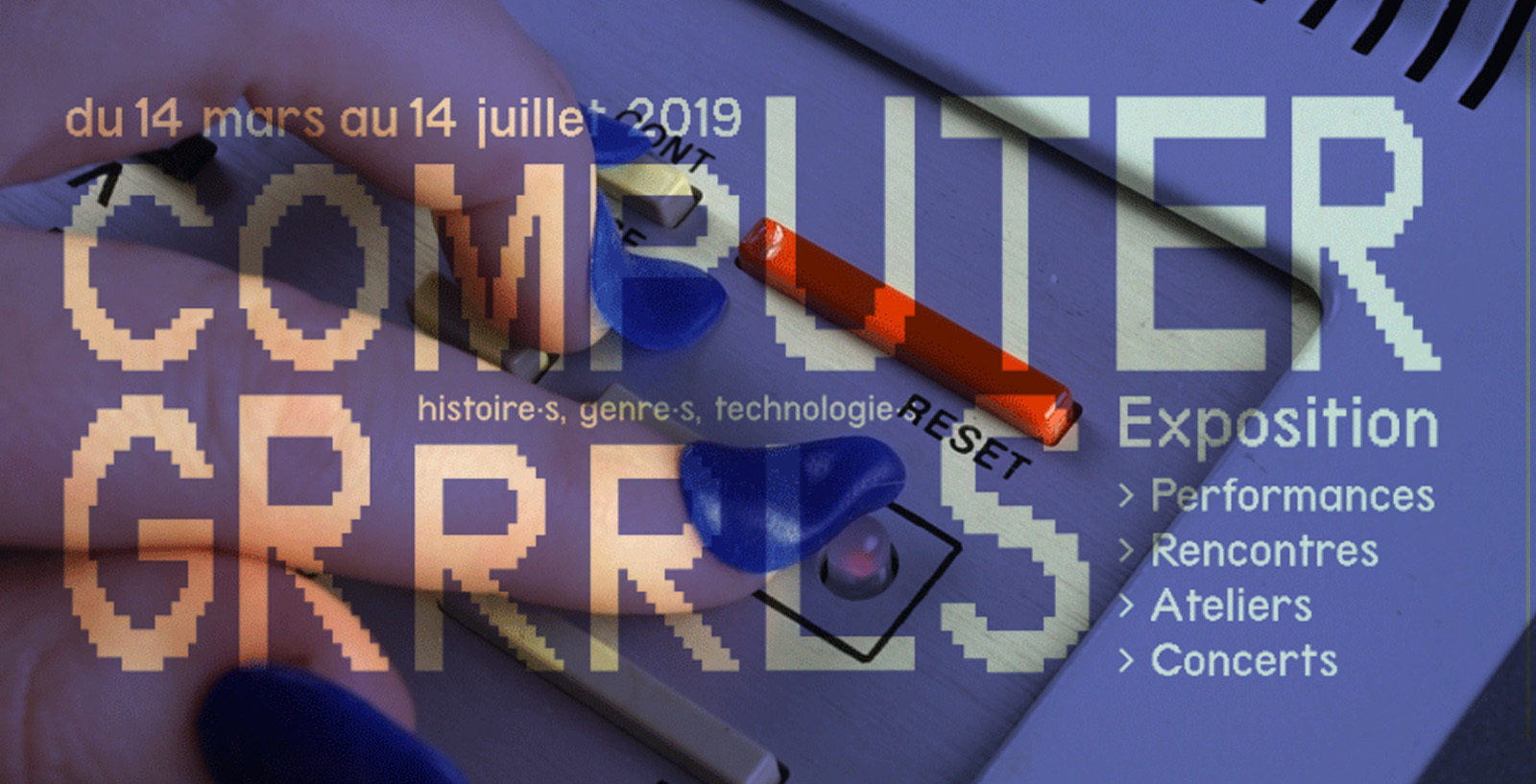 The Computer Grrrls exhibition is held at the Gaîté Lyrique from Thursday, March 14 to Sunday, July 14, 2019. A reason to grunt with pleasure? Not so sure...

Subtitled "History, Gender, Technology", the exhibition invites 23women artists and collectives to express themselves on this interesting and contemporary matter: the genre in computer science for the last 100 years. The start is pretty good with a chronological frieze to put into perspective the role of women in computer science throughout the 20th century, history largely overlooked until recently. Then come the artworks. And there, it freezes...
I will not criticize the work of the artists so much as that of the curators of the exhibition; I found interest in some works, even liked some of them.
In 2019, one has the right to make vintage video if it is the medium that best suits her artistic expression. But the fact that 20 out of 23 artists present vintage videos in an exhibition on this theme gives a poor picture of their skills and positioning in the digital art sector. Admittedly, the messages are often critical and bear the theme of the exhibition but the overall feeling is more of being in a documentary museum than in an exhibition of contemporary art. Everything in the exhibition speaks of the past more than the present or the future: it smells of mothballs. It would have been desirable to call on artists with more modern and more diverse techniques.
This raised several questions in my mind. Are we condemned to see videos of an achievement worthy of a 6th grade student in the 1990s? This aesthetic is very possibly claimed as a rejection of the seductive image proposed by the consumer society, but this choice bothers me: would contemporary art decided to abandon the aesthetics to capitalism? And why is the typography of an exhibition on digital art systematically pixelated?
Know more
The page of the exhibition
Article "Effet de genre : le paradoxe des études d'informatique", Isabelle Collet, GRIFE-GE, Université de Genève (french)
Music video Où sont les femmes