Posted by Anthony Baillard 4 months, 1 week ago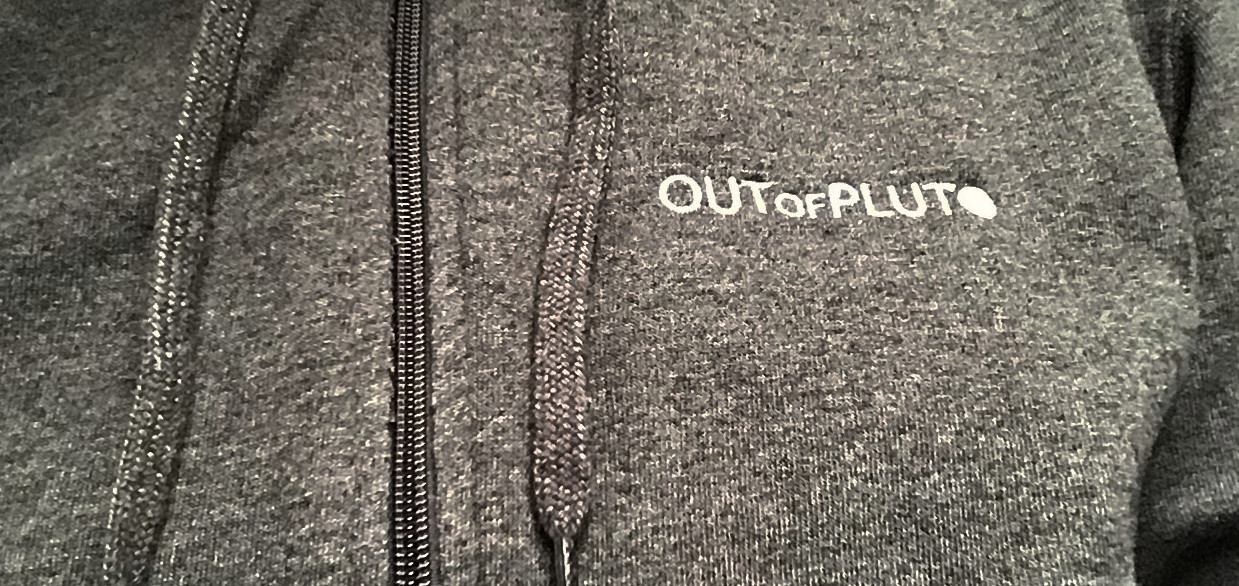 Out of Pluto designed and produced a series of hoodies for its teammates and partners.
Nicely embroidered with the logo at the level of the heart and on the back, these heather gray sweatshirts, 50% cotton, 50% synthetic, with zipper and two ventral pockets are perfect for manual work!
If you'd like to get one, feel free to contact us. The price is 55 EUR + delivery fees, sizes go from S to XXL.