Posted by Anthony Baillard 8 months, 3 weeks ago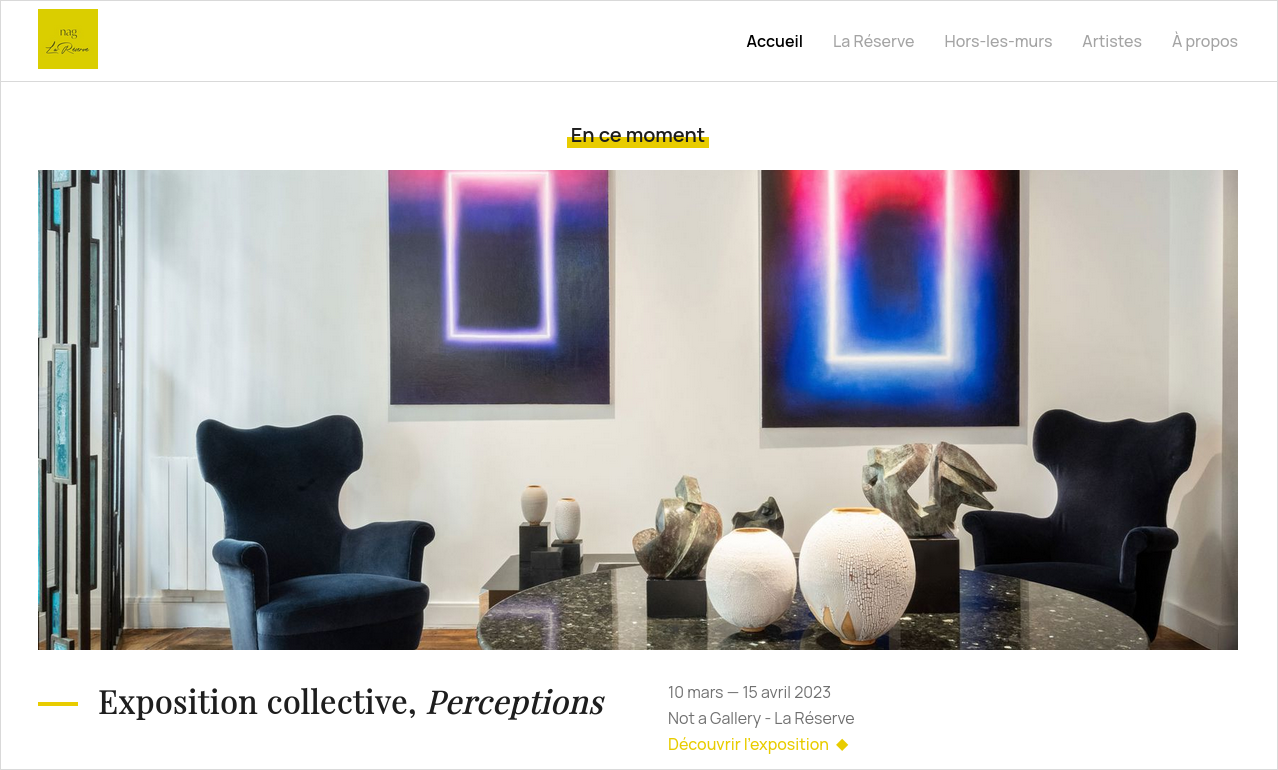 The new Not a Gallery website, designed and developed by Out of Pluto, is online since April 2023.
The elegant and modern site was entirely designed by Camille to highlight the visuals of the works and the artists, in particular thanks to a redesign of the navigation and the addition of micro-interactions. Powered by argamato, it benefits from a very good natural referencing engine and increased performance.
Learn more
Link: Not a Gallery