Posted by Anthony Baillard 1 year, 3 months ago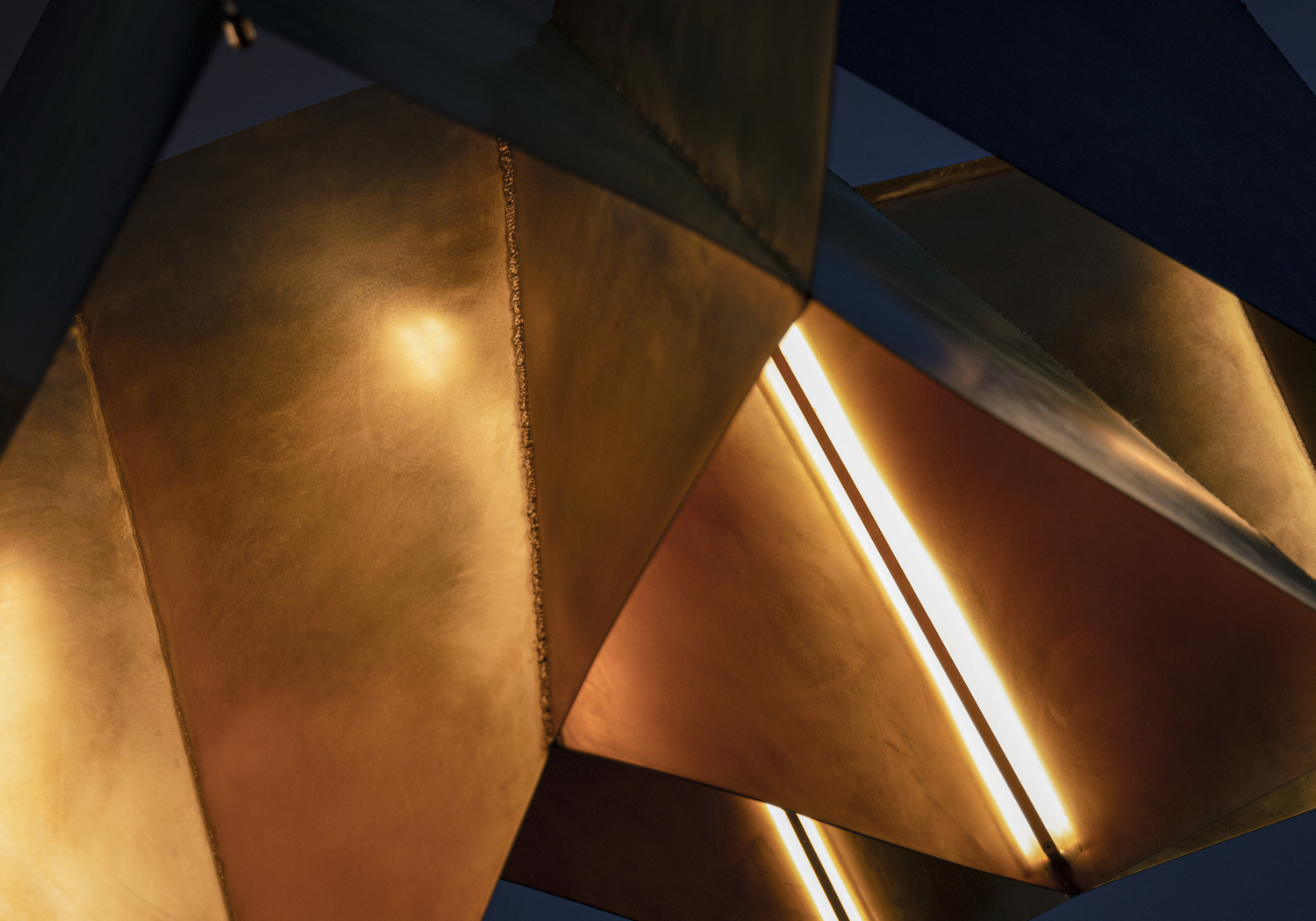 Out of Pluto is proud to have contributed some of the works of Giacomo Ravagli for his exhibition Open Vein, at Carpenters Workshop Gallery, Paris.
We had the pleasure to work with Giacomo Ravagli on the creation of some pieces in 2022, including the first artist proof of Blue Cluster, a chandelier made of patinated brass and lighted by a set of dimmable LED strips.
Our mission was to find solutions to wire the chandelier, find a way to dim the LED and have all the electronics to fit inside the canopy designed by Giacomo Ravagli.
We also worked on some Vulgata VI floor lamps, wiring and fixing the LED strips.
The exhibition is really nice, the pieces fit perfectly in the spaces of the Carpenters Workshop Gallery in Paris and we invite you to go and visit if you can.
Learn more
Link: Giacomo Ravagli solo show Open Vein on Carpenters Workshop Gallery website
Link: Giacomo Ravagli, Blue Cluster, 2022 on Carpenters Workshop Gallery website
Link: (Re)electrification of designer lamps by Out of Pluto